Blog
Critical Research and Clinical Gaps in Neurorehabilitation After Pediatric Traumatic Brain Injury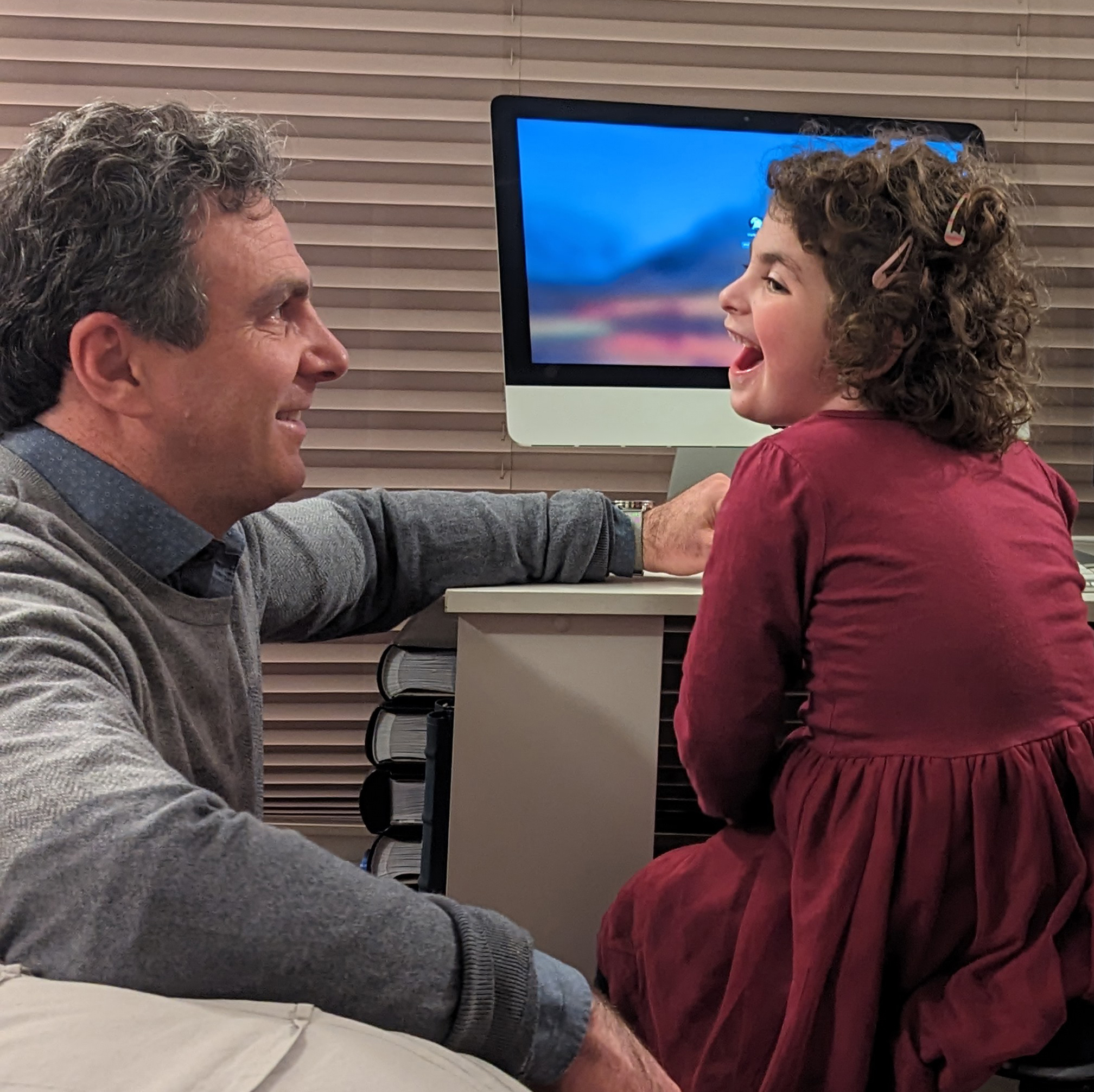 While there have been tremendous advances in the field of neurorehabilitation, there are still many unanswered questions and areas of unmet medical need. It is critical for scientists, clinicians, and other neurorehabilitation professionals to understand and appreciate the lived experiences of patients and their caregivers to continue identifying and addressing key gaps in rehabilitation research and clinical practice. ASNR Member James Sulzer, PhD, provides his perspective on the process of recovery and rehabilitation after traumatic brain injury (TBI) in pediatric populations, based on his own experiences with his daughter Liviana ("Livie").
Join ASNR, and Bring a Friend! — Dr. Steven R. Zeiler Shares Five Member Benefits for Clinicians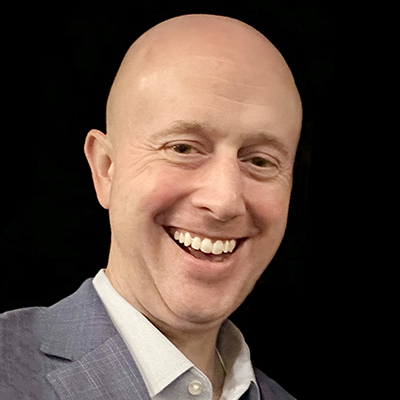 Scientific and professional societies are a standard mechanism for bringing similar-minded academics together. The American Society of Neurorehabilitation (ASNR) has done this in the field of neurorehabilitation for over thirty years and continues to accomplish this task – and it is particularly important to those in clinical medicine.
NNR Welcomes Three Early Career Editorial Program Members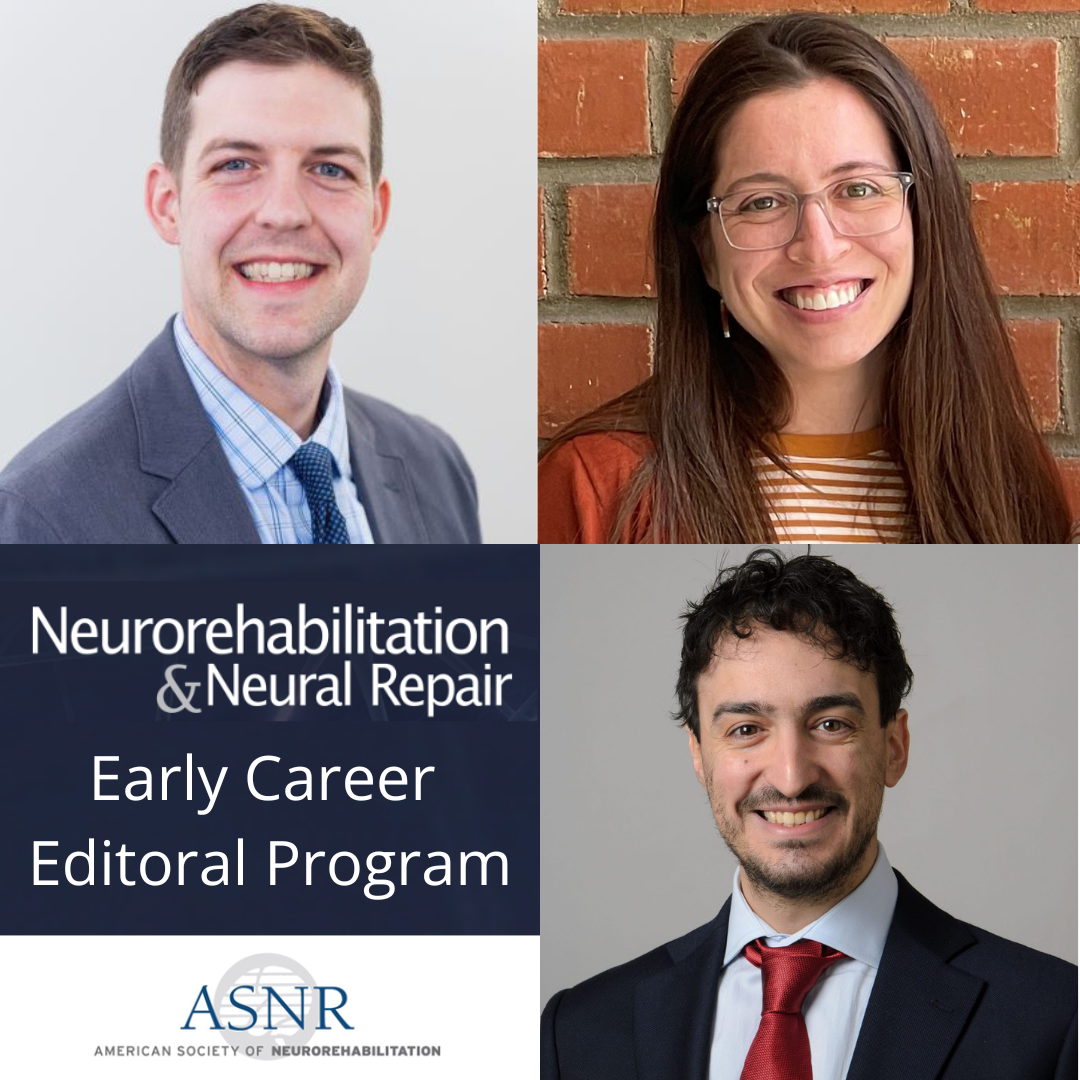 Through our premier peer-reviewed journal Neurorehabilitation and Neural Repair (NNR), ASNR shares new findings from researchers across the globe. We are excited to announce that three ASNR Members have been selected to join the editorial board of NNR in our new Early Career Editorial Program. Dr. Sam Nemanich, Assistant Professor at Marquette University, Dr. Daniele Piscitelli, Assistant Professor at University of Connecticut, and Dr. Natalia Sánchez, Assistant Professor at Chapman University will begin their three-year term on the NNR Editorial Board in November.
Meet Our Members: Anisha Kanukolanu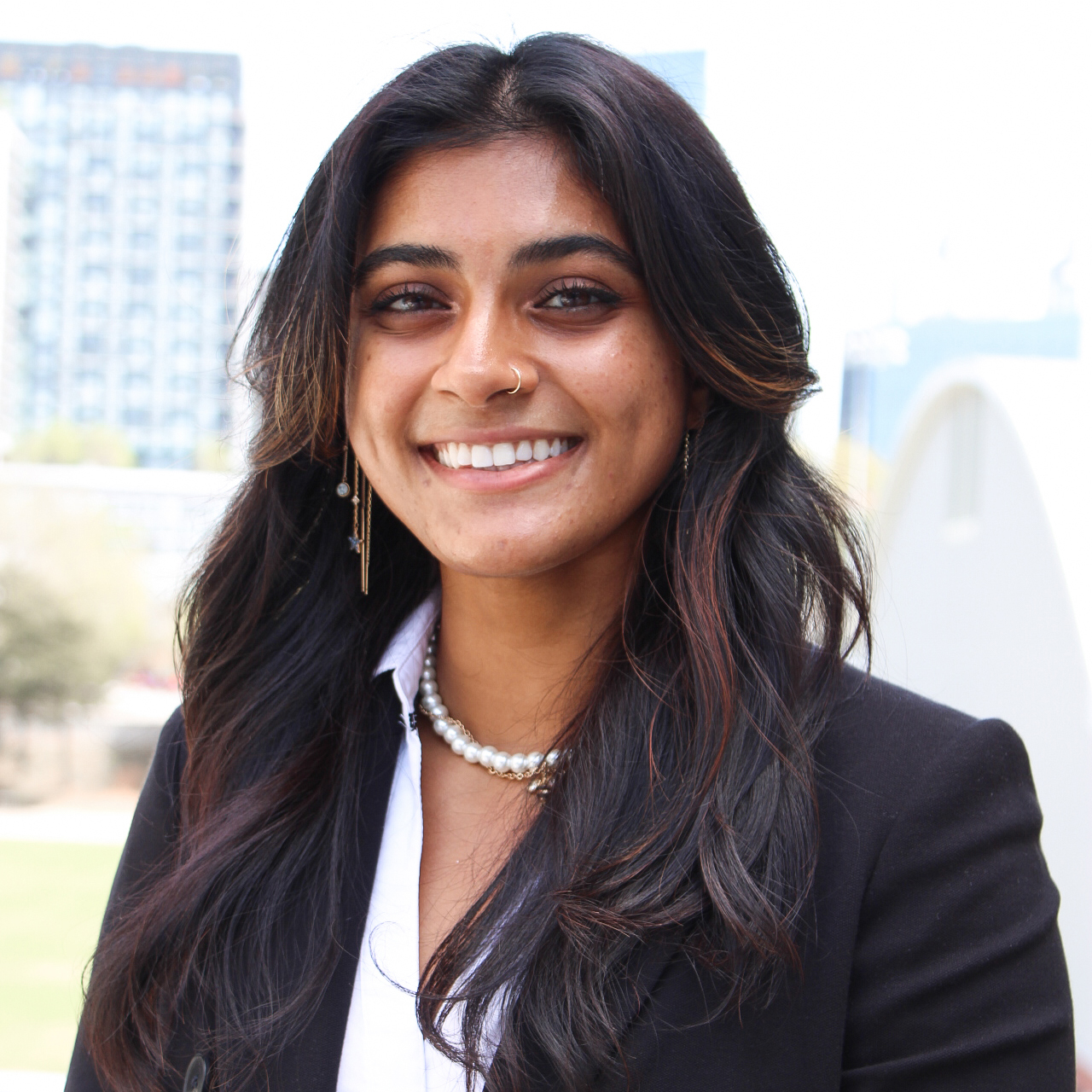 Anisha Kanukolanu is an undergraduate student majoring in neuroscience at the Georgia Institute of Technology (Class of 2023), and she is currently an undergraduate researcher in the Neural Plasticity Research Lab at Emory University led by Dr. Michael Borich. She joined ASNR this year to learn more about the current innovation and work in the neurorehabilitation space. Anisha discusses her scientific career and research in this interview below.
Allegro con brio: Dr. Jessica Cassidy's Adventures as an Assistant Professor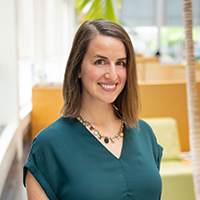 In my former life, prior to my clinical and research training, I studied vocal performance with dreams of becoming the next great coloratura soprano, making my operatic debut at the Metropolitan Opera amongst renowned artists like Renée Fleming and Kathleen Battle. Ultimately, biochemistry and neuroscience prevailed over music theory and Italian. Yet, I am grateful that many of the skills acquired during my musical training have translated to my career as a rehabilitation scientist. One pivotal component linking both music and science that I wish to highlight here is tempo.
Meet Our Members: Ermyntrude Adjei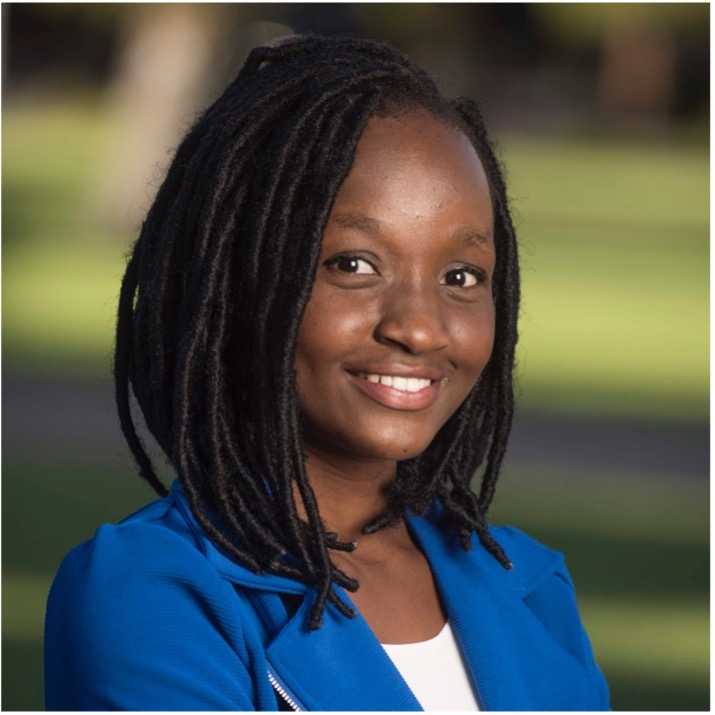 Ermyntrude (Trudy) Adjei, MS, is a Biomedical Engineering PhD student working in the Neuroimaging and Motor Control Laboratory at Northwestern University with Dr. Jun Yao and Dr. Julius Dewald. ASNR was excited to welcome Trudy as a new member earlier this year, and she joined our vibrant professional society to expand her network, collaborate, and contribute to the advancement of the field of neurorehabilitation. Trudy is one of four talented individuals selected to receive a 2023 ASNR Diversity Fellowship, and this award provides travel, training, and mentorship support. She shares more about herself and her research in this interview.
ASNR Welcomes Two New Board of Directors Members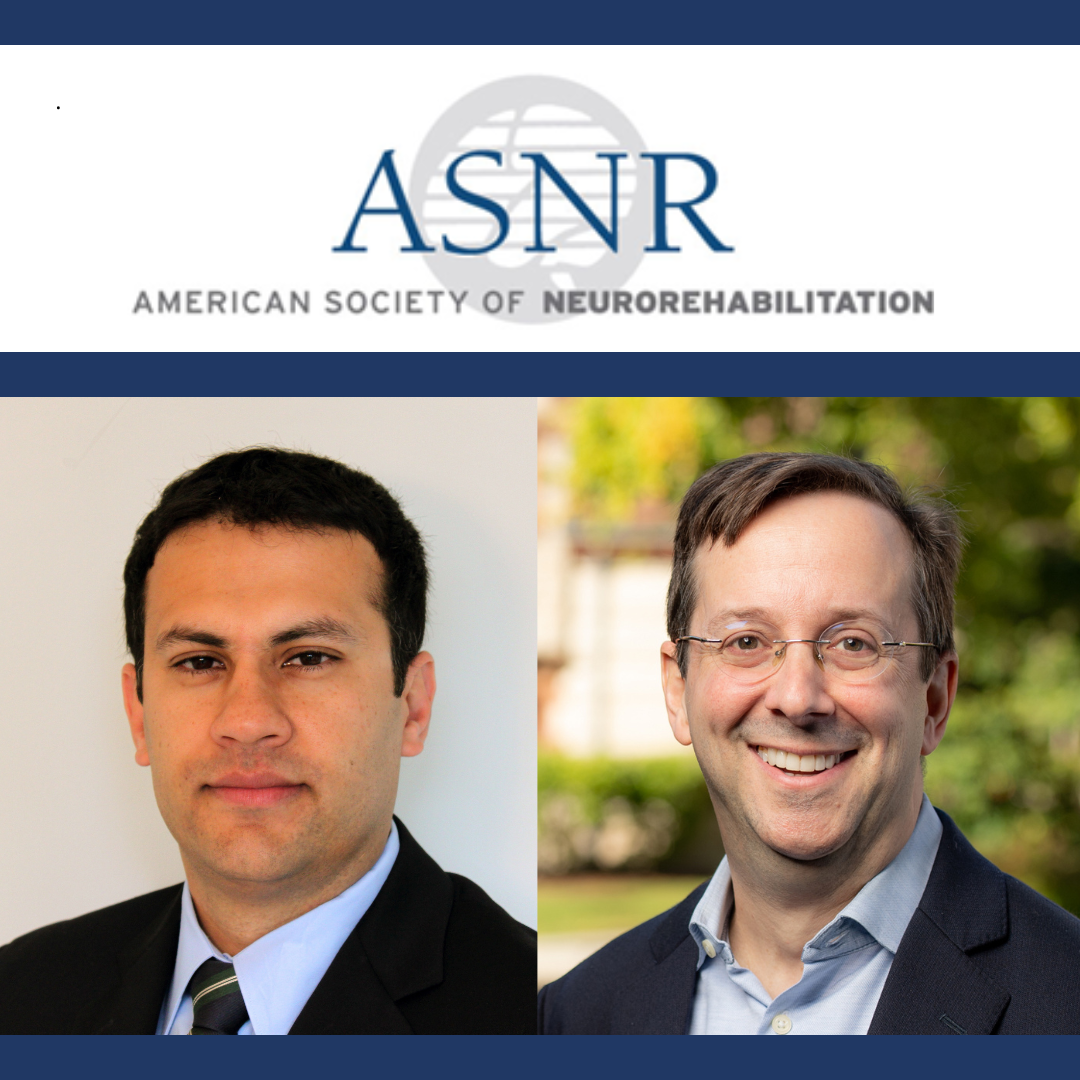 The Board of Directors of the American Society of Neurorehabilitation plays an important role in furthering the organization's mission to improve the lives of people with neurological disorders through advances in basic and clinical research, as well as shaping the future of the field of neurorehabilitation. We are honored to have a diverse and distinguished group of neurorehabilitation professionals serving on our Board of Directors as Board Members and Members of our Executive Committee, and we are thrilled to welcome two new members, Dr. Karunesh Ganguly and Dr. Leigh Hochberg, to the Board.
A Summer of Discovery in the School of Rehabilitation at the Université de Montréal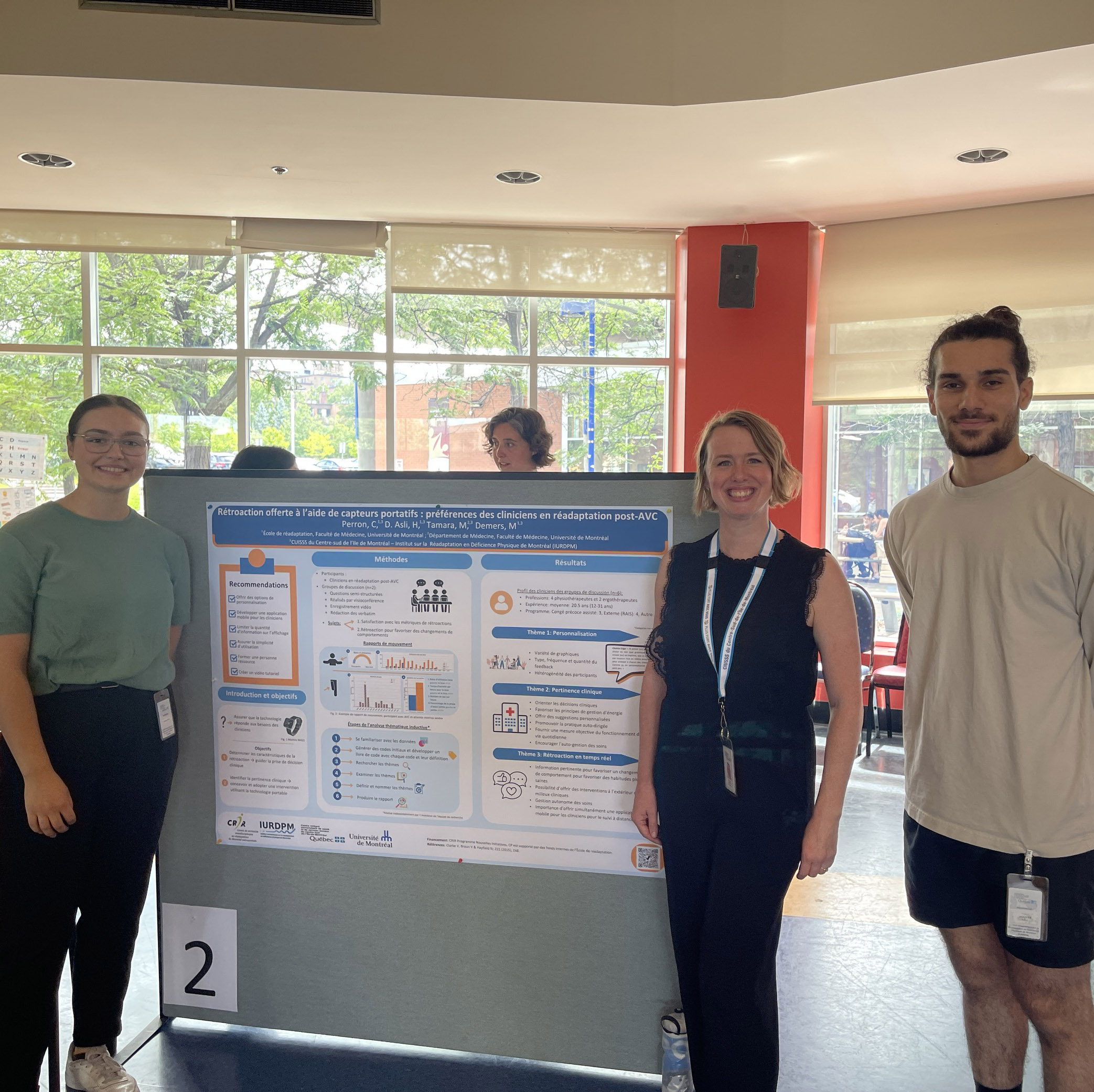 Summer research programs are an excellent way for undergraduate students to gain valuable research experience and explore new research areas. Working with these students, investigators can expand their mentorship skills and make meaningful progress on research projects in their lab. Marika Demers, PhD, OT, was thrilled to welcome her first summer students to the lab this year. Dr. Demers is an Assistant Professor at the Université de Montréal and part of ASNR's Member Engagement Committee. Two of the students she is mentoring this summer, Houyar Djahanbakhsh Asli and Caroline Perron, are undergraduate students who have recently completed their first year in occupational therapy at the School of Rehabilitation at the Université de Montréal.
Mentorship Matters: Summer Research in the Motor Rehabilitation and Learning Lab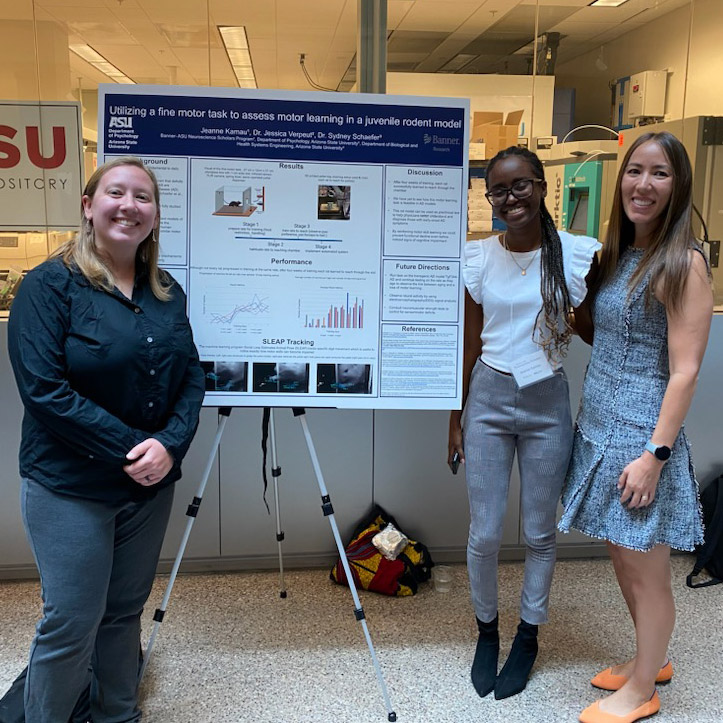 For many scientists, their first experiences in a lab helped cement their interest in science, and the training they received from their earliest mentors may have shaped the trajectory of the rest of their career. After working with excellent mentors during her own training, Sydney Schaefer, PhD, is excited to be able to provide these opportunities for students in her lab. Dr. Schaefer is an Associate Professor at Arizona State University (ASU) and a member of ASNR's Member Engagement Committee. This summer, she and her collaborator Dr. Jessica Verpeut hosted Jeanne Kamau, a talented student entering her first year as an undergraduate majoring in biomedical engineering at Georgia Institute of Technology.
NNR Launches New Early Career Editorial Program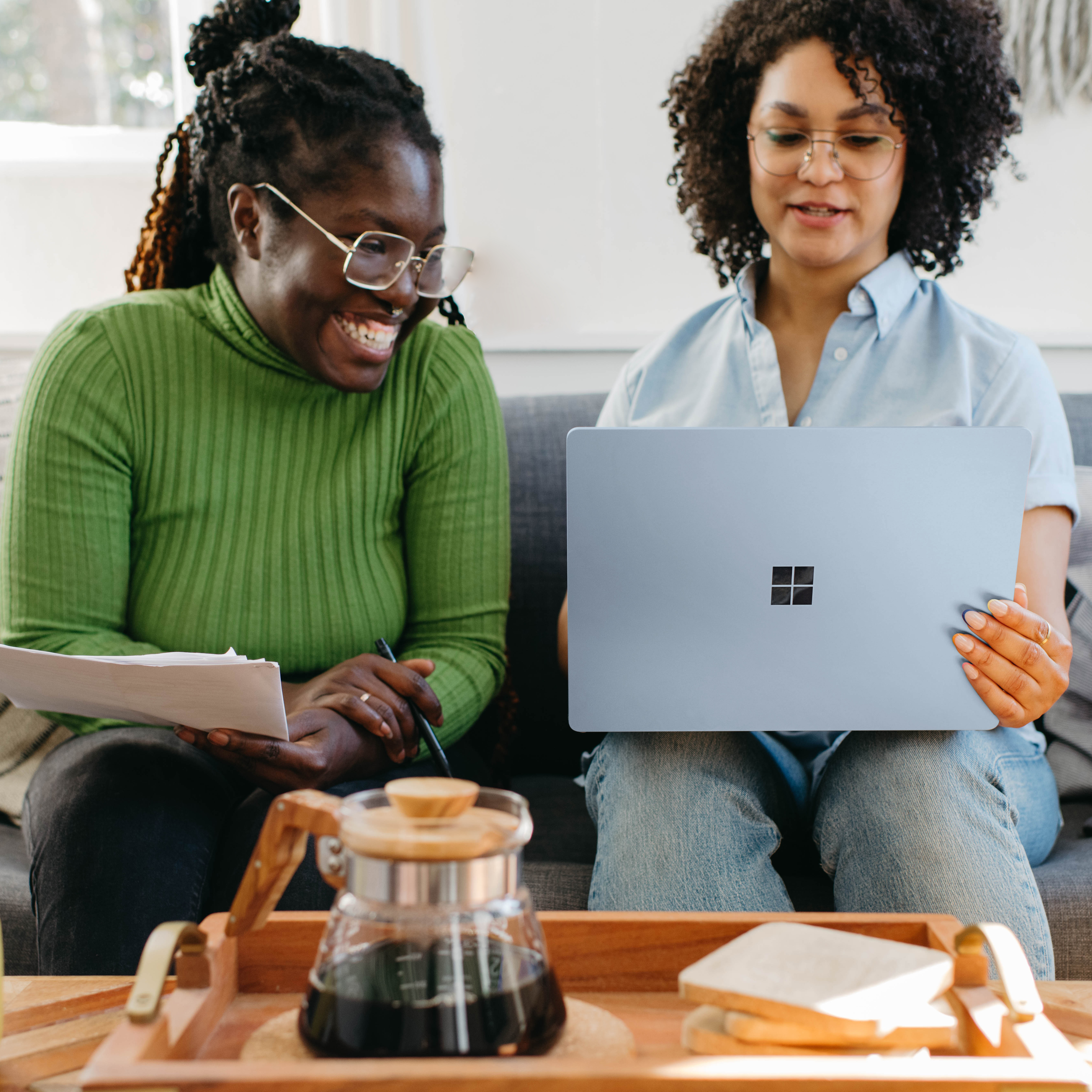 ASNR is pleased to publish outstanding research from scientists all over the world in our premier academic journal Neurorehabilitation and Neural Repair (NNR). Our Editorial Board Members play a key role in coordinating peer review, serving as peer reviewers, promoting the journal, and providing valuable feedback. For many journals, opportunities to serve on the Editorial Board are only available for mid- or later-career experts in the field.
Join Us for a Behind-the-Scenes Look as We Plan ASNR 2024!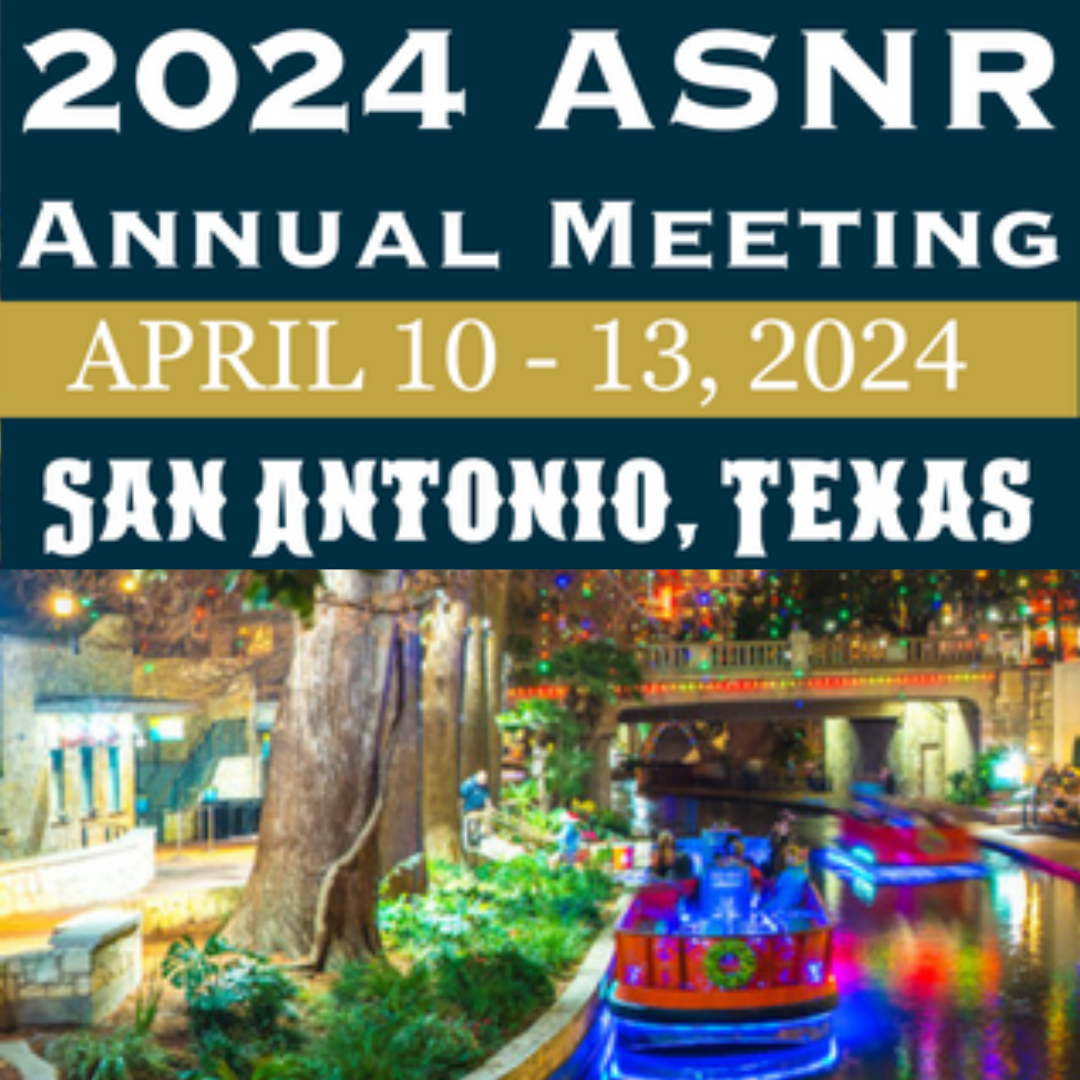 Mark your calendars for April 10-13, 2024 because ASNR is coming to San Antonio, Texas, next year! While the conference is still more than eight months away, our Program Committee has been busy reviewing feedback from our latest meeting, planning the 2024 conference schedule, and beginning to identify potential topics to feature during the meeting. The Program Committee is led by the Committee Chair Kelsey Baker, PhD. Dr. Baker is an Assistant Professor of Medicine at The University of Texas Rio Grande Valley, and she has been an active member of ASNR since 2014.
Our Virtual Mentoring Program is Shaping the Next Generation of Neurorehabilitation Researchers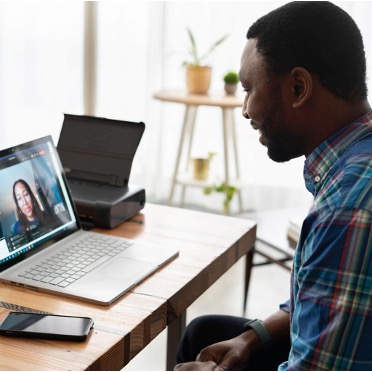 An excellent mentor can help early-career professionals identify and address critical gaps in their career development and provide advice on how to navigate tricky situations that may arise in the workplace. However, because neurorehabilitation is a smaller and newer field, it can be difficult for people starting out in the field to connect with relevant mentors in their institution or region. In some cases, an individual may be the only neurorehabilitation researcher and/or clinician in their department, or they may be the only person whose work bridges multiple disciplines that are split into siloed departments.
Meet Our Members: Michelle Corkrum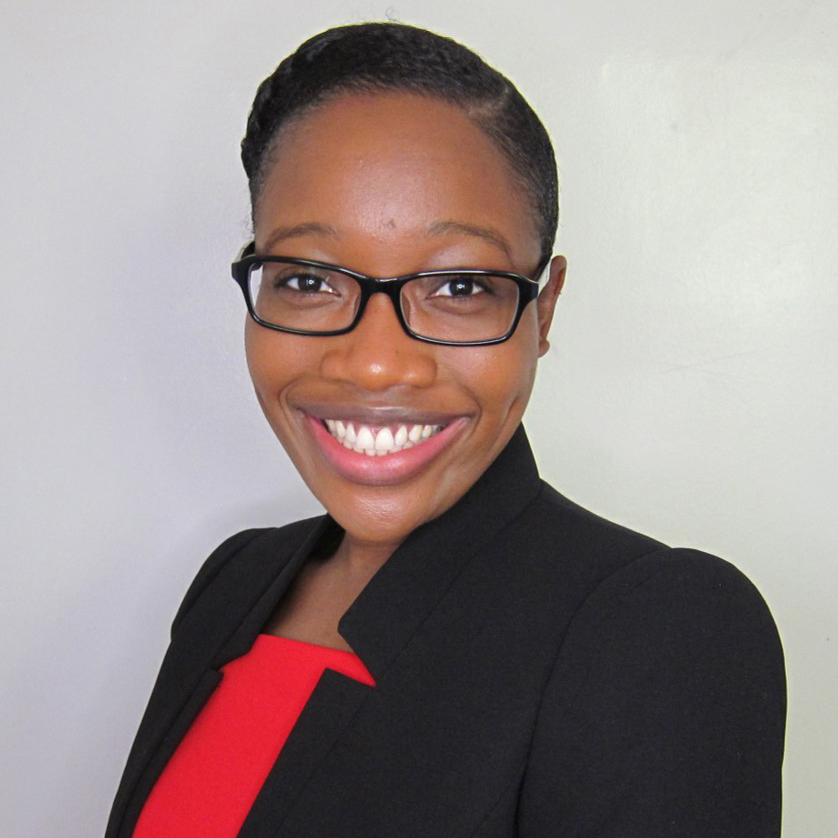 Michelle Corkrum, MD, PhD, is a Child Neurology Resident at the Columbia University Irving Medical Center. She joined ASNR in 2021 to be part of a community dedicated to advancing patient care through scientific discovery in the field of neurorehabilitation. This year, ASNR was thrilled to award Dr. Corkrum one of our 2023 Diversity Fellowships. You can learn more about Dr. Corkrum and her exciting research in our interview below.
An Unexpected Injury Leads Two Brothers to Dedicate their Lives to Biomedical Research and Advocacy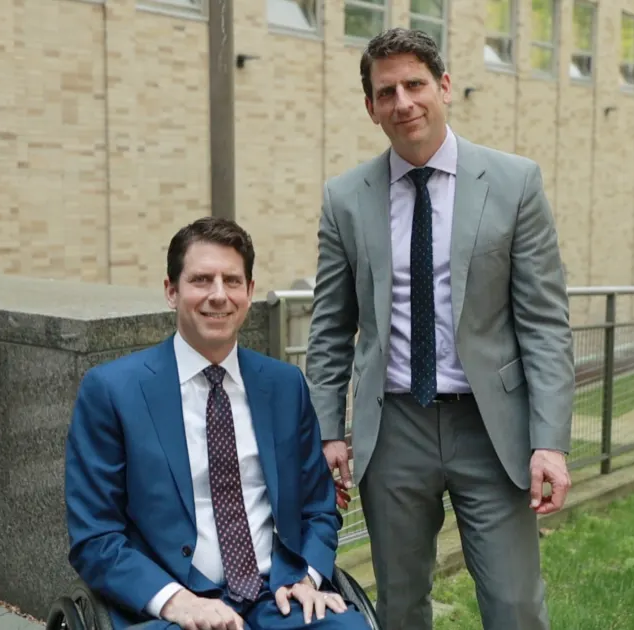 Many factors can come into play when choosing a career path, but for identical twins Dr. Jason Carmel and David Carmel, a major turning point for both of them happened in 1999. Jason is currently the Secretary/Treasurer on ASNR's Executive Committee, and we are pleased to have an opportunity to share their story. Twenty four years ago, Jason was a medical student at Columbia University, and his brother David was preparing to enroll in the MBA program at Stanford University. David sustained a spinal cord injury diving into shallow water while in Mexico, and his neck was broken.
Meet Our Members: Maria Bandres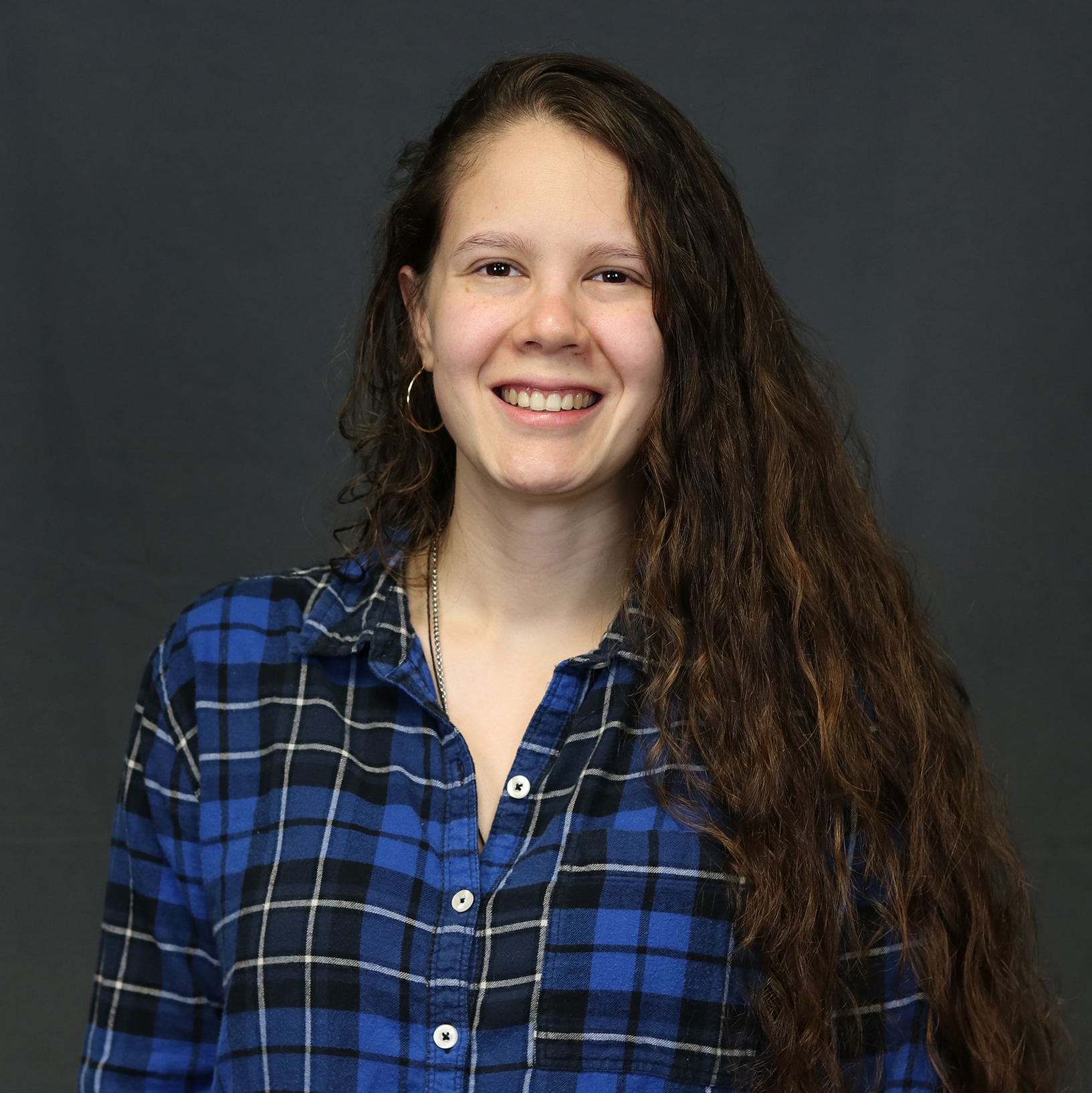 Maria is a PhD Candidate at Washington University in St. Louis, working in the Plasticity, Monoamines and Recovery of Function Laboratory directed by Dr. Jacob McPherson. She joined ASNR in 2021 to expand her knowledge and network within the clinical rehabilitation field. Maria was also very interested in ASNR's professional development opportunities for trainees and how our Annual Meetings are optimally sized to allow attendees to make one-on-one connections with others in the field. We were excited to award her the 2023 Presidential Abstract Award, and she was also selected as a member of our 2021 cohort of Diversity Fellows.
ASNR is Enhancing Diversity in Neurorehabilitation Through our Diversity Fellowship Program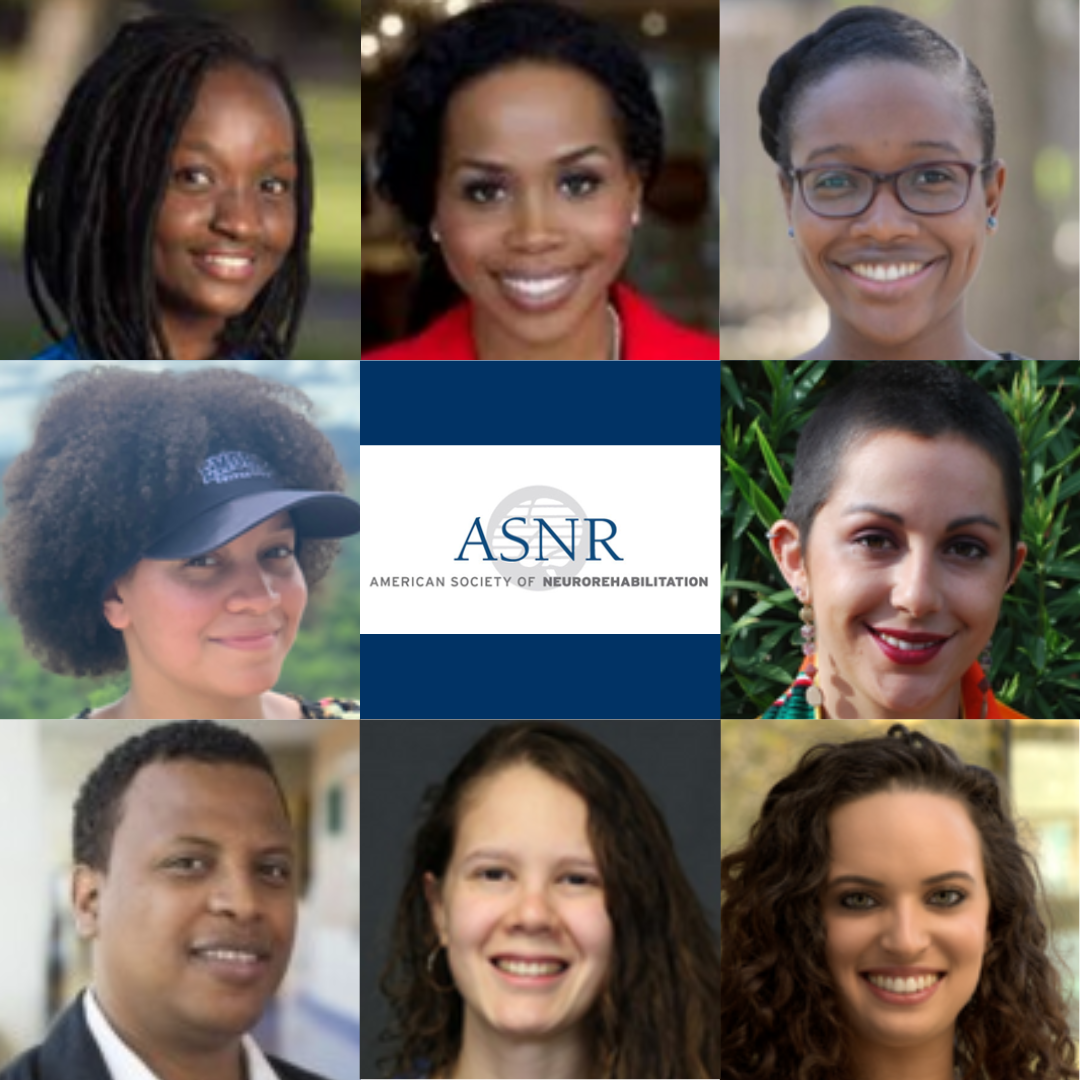 The American Society of Neurorehabilitation (ASNR) is dedicated to fostering diversity, equity, and inclusion in our organization and within the field of neurorehabilitation. These values will help ensure we produce the best science and provide the best medical treatment for patients. In accordance with our commitment to diversity, ASNR established the Diversity Fellowship Program in 2021 to support underrepresented individuals by providing travel, training, and mentorship support.
Meet Our Members: Adarsh Mavathaveedu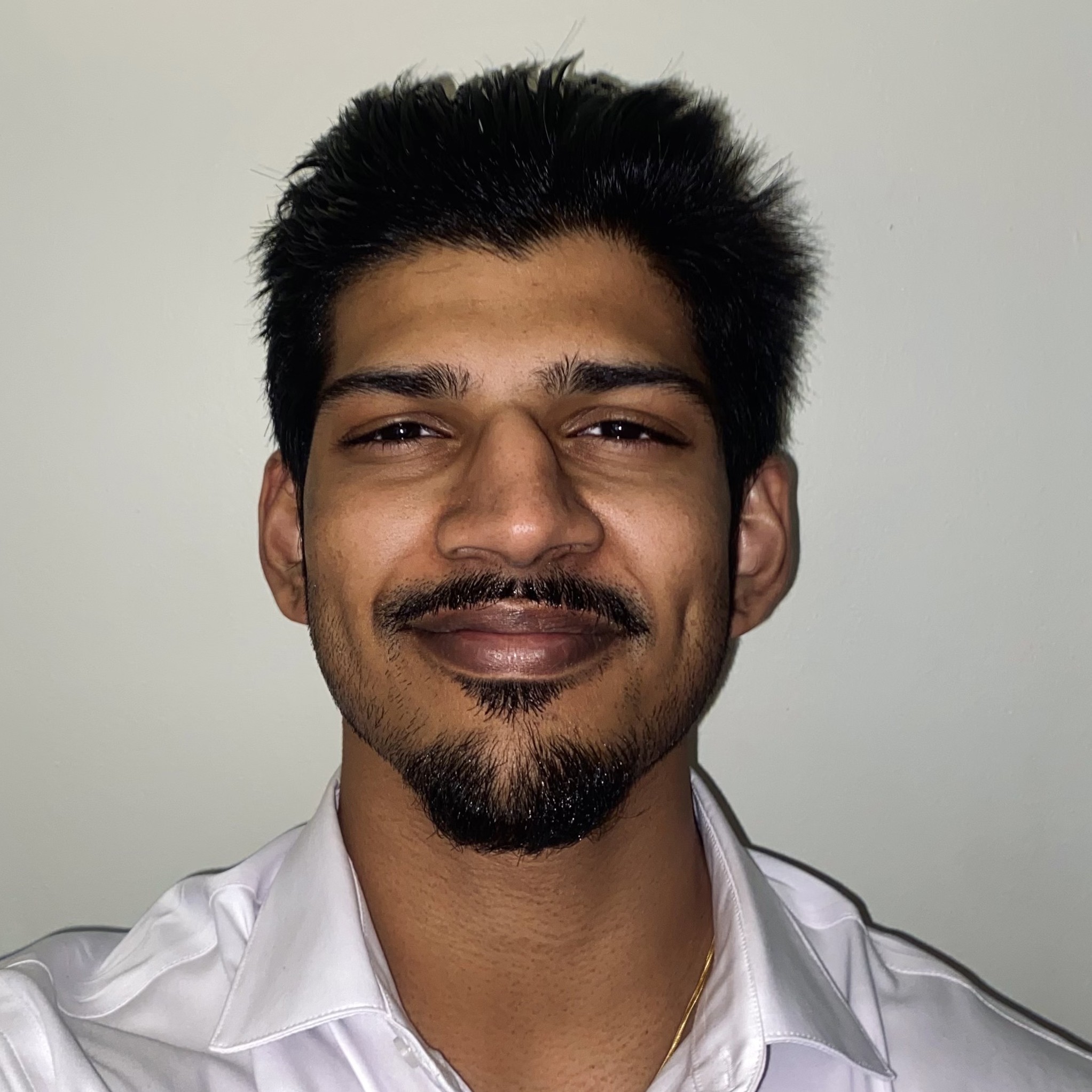 We are excited to welcome Adarsh Mavathaveedu, one of this year's new ASNR Members. Adarsh is a pre-medical student majoring in neuroscience at the University of Rochester (Class of 2024). He joined ASNR to expand his knowledge of applied neuroscience as well as learn more about the career options available to him upon graduation. In our interview, Adarsh shares more about his career and his research.
Meet Our Members: Jordan Acosta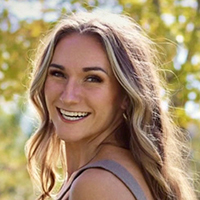 Jordan Acosta is a Graduate Research Assistant in the Sensorimotor Neuroimaging Laboratory at Colorado State University where she is preparing to finish her master's degree in Health and Exercise Science. We were excited to welcome her as a new ASNR Member this year! Jordan joined ASNR because the collaboration, networking, and sharing of new ideas in neurorehabilitation is such an incredible opportunity. You can learn more about Jordan and her research in our interview below.
An Inside Look at ASNR's 2023 Annual Meeting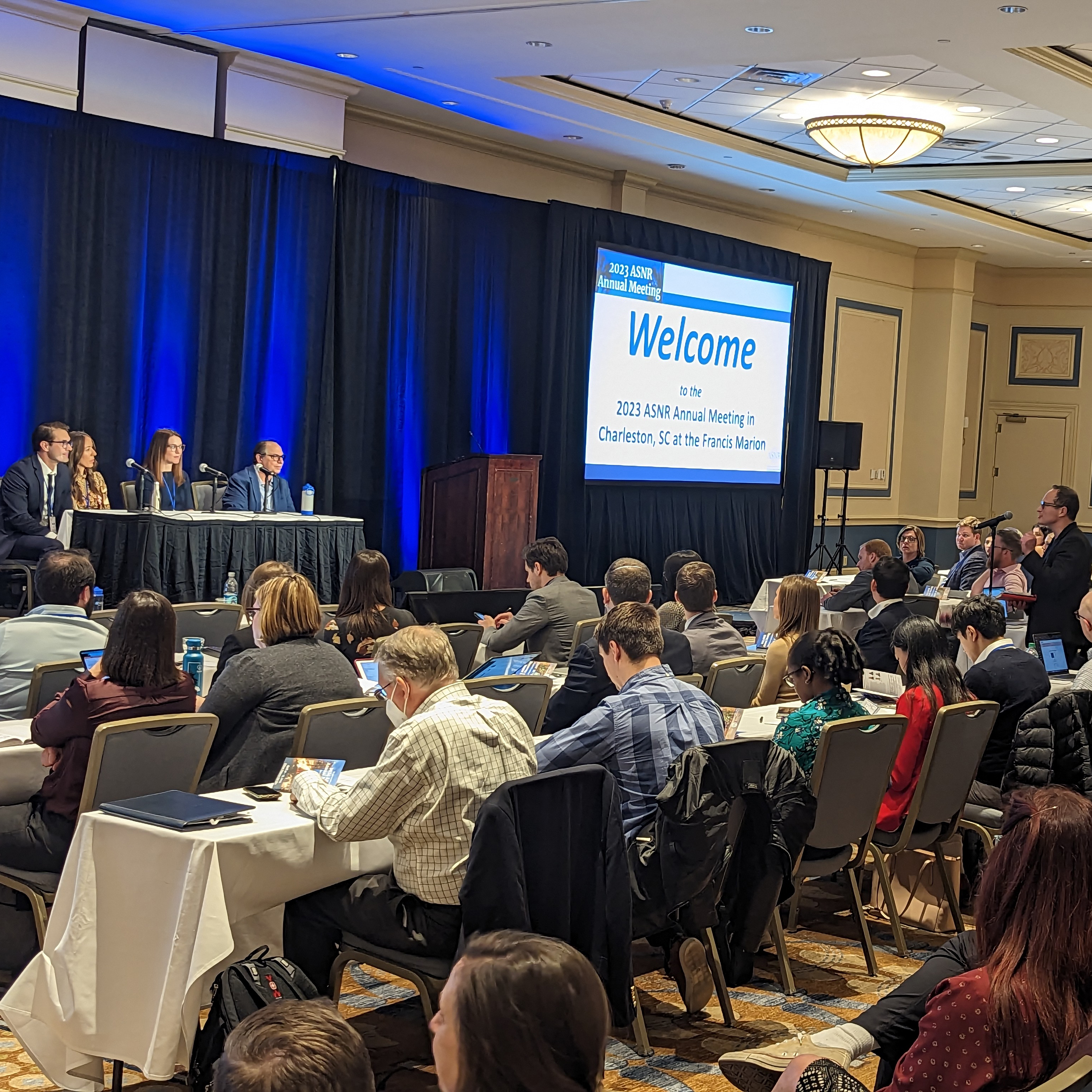 This year's Annual Meeting of the American Society for Neurorehabilitation (ASNR) brought together 275 attendees from across the country and around the world! We were excited to reconnect with old friends and welcome 107 first-time attendees to the meeting.
Career Pathways : Dorothy Barthélemy, PhD, MSc, pht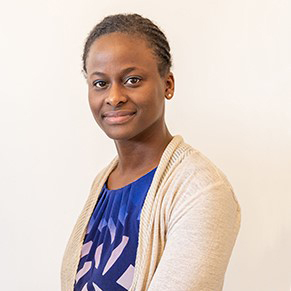 "My path to higher education was not really mapped out in advance," said Dr. Dorothy Barthélemy. In high school, she loved to learn, she did well in her classes, and she was on a competitive handball team - a sport that is very popular in Europe, especially in Scandinavia. She participated in a lot of sport competitions, and with that came injuries, bursitis in both knees, multiple ankle sprains, and she was almost as often on the physiotherapist's treatment table as on the sports field.
Get Ready for ASNR 2023!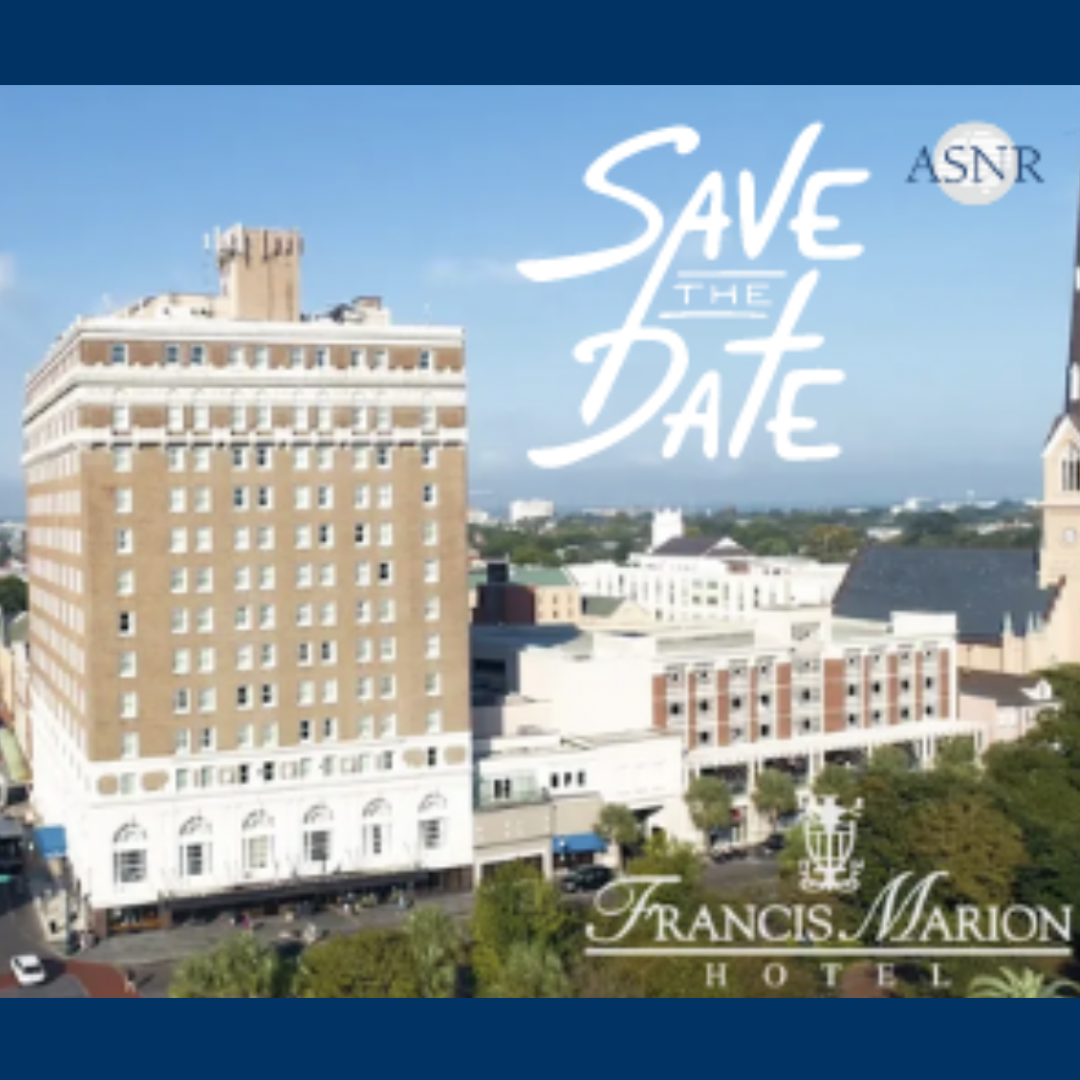 Are you prepared to make the most of your experience at ASNR's annual conference this year? We are looking forward to a fantastic few days of meeting new people, reconnecting with colleagues, learning from our expert presenters, and engaging in stimulating conversations in the historic city of Charleston, SC.
Regaining Language After Stroke with Neurorehabilitation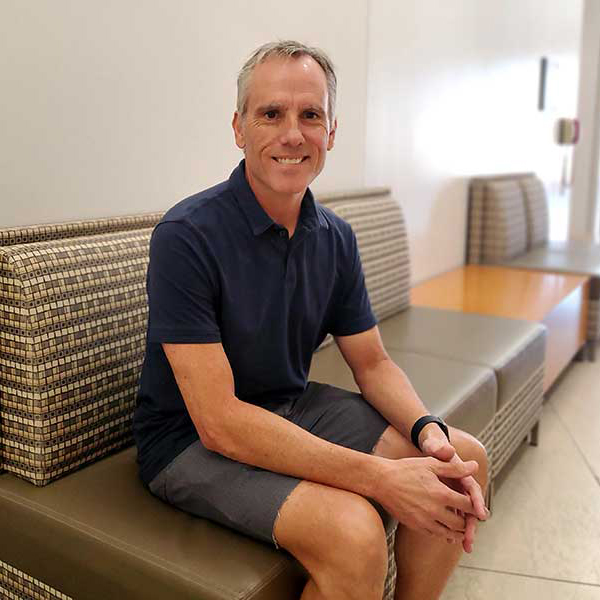 When a person has a stroke, their life often changes dramatically in just an instant. This was the case for Patrick Prock. After experiencing a stroke in October of 2019, Patrick was diagnosed with profound global aphasia—he had lost the ability to communicate using words. Aphasia is an acquired impairment in language caused by stroke or other injury to the areas of the brain responsible for language production and/or processing. Global aphasia is the most severe form of aphasia, affecting speaking, comprehension, reading, and writing as a result of damage to multiple language-related brain regions.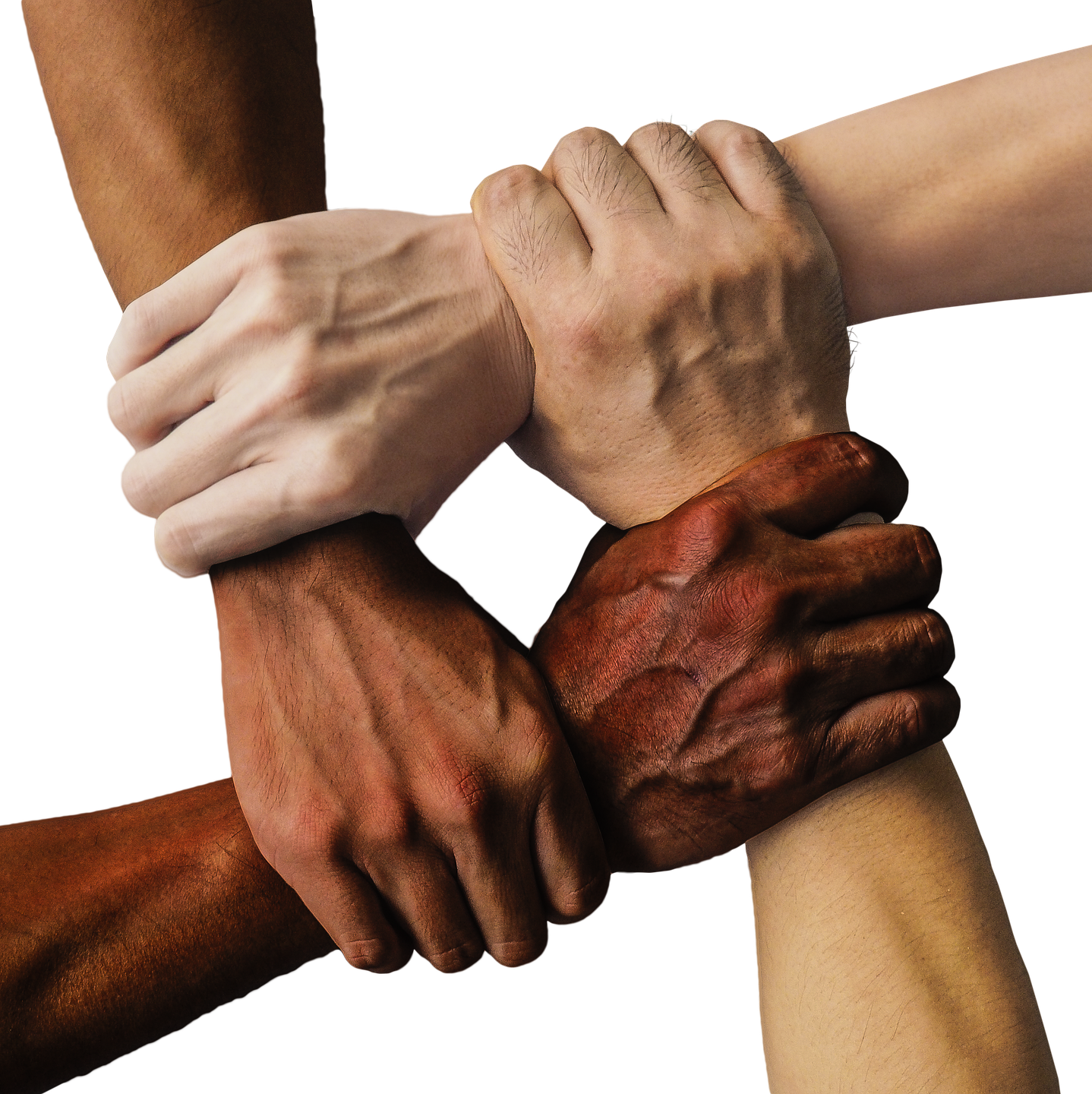 ASNR Membership Provides Valuable Benefits
Whether you are just starting out your career in neurorehabilitation or are a seasoned professional in the field, the American Society of Neurorehabilitation (ASNR) can provide valuable resources and connect you with a vibrant community of scientists, clinicians, and other rehabilitation professionals.
Meet Our Members: Nicole Haikalis Aguilar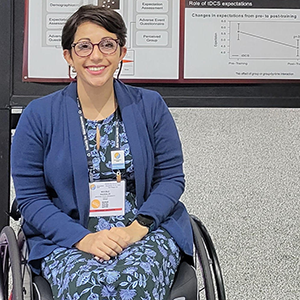 Nicole Haikalis Aguilar is a Ph.D. Candidate working in the Motor Rehabilitation and Learning (MRL) Laboratory at Arizona State University, where she studies placebo effects of non-invasive brain stimulation on motor learning. She has been a member of the American Society of Neurorehabilitation (ASNR) since 2021, and ASNR was delighted to award Nicole our 2022 Diversity Travel Fellowship. Diversity is critical for advancing neurorehabilitation, and this fellowship supports underrepresented individuals by providing complimentary registration to our Annual Meeting and funding for meeting-related travel expenses.
Dr. Abhishek Jaywant receives NIH Career Development Award to Study Intervention for Post-Stroke Depression and Executive Dysfunction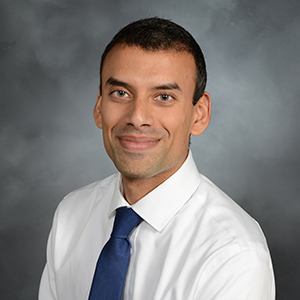 Hemiparesis, mobility limitations, and speech disturbances are among the most readily apparent and common symptoms after a stroke. But many individuals recovering from a stroke may also suffer from "invisible" symptoms that have significant impacts on daily functioning and quality of life: depression and cognitive (executive) dysfunction. Approximately a quarter of stroke survivors experience a "depression-executive dysfunction syndrome" characterized by persistent depressive symptoms and deficits in executive cognitive skills such as attentional control, multitasking, and working memory.
Career Pathways: Dr. Rachel Hawe, PT, DPT, PhD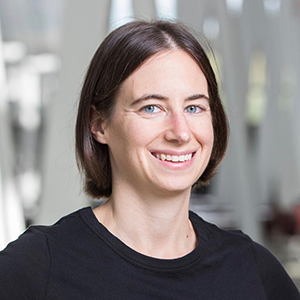 As a high school student, Dr. Rachel Hawe wasn't sure what she wanted to do in the future. While she enjoyed math and science, she had little exposure to engineering and couldn't see herself in the traditional engineering roles she was aware of. That changed when a friend mentioned biomedical engineering. She was initially drawn to the idea of designing prosthetics and was excited to apply her skills in math and science to medical applications.
ASNR Virtual Mentorship Program Stories: Dr. Benjamin Philip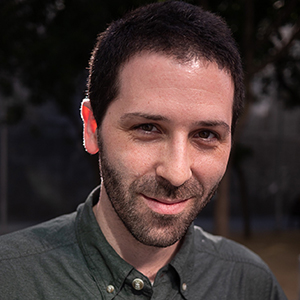 My name is Benjamin Philip, PhD, and I'm an Assistant Professor of Occupational Therapy, Neurology, and Surgery at Washington University in St. Louis. I started my career as a neuroscientist, and when I transitioned into translational research, the American Society for Neurorehabilitation (ASNR) was the perfect home for me. Right now I'm an early career faculty member running a small laboratory that focuses on the brain mechanisms of handedness, the brain consequences of peripheral neurological injury, and how these two intersect to improve rehabilitation for patients with an impaired dominant hand.
Join ASNR Members Virtually or In-Person to Learn How to Better Manage Your Career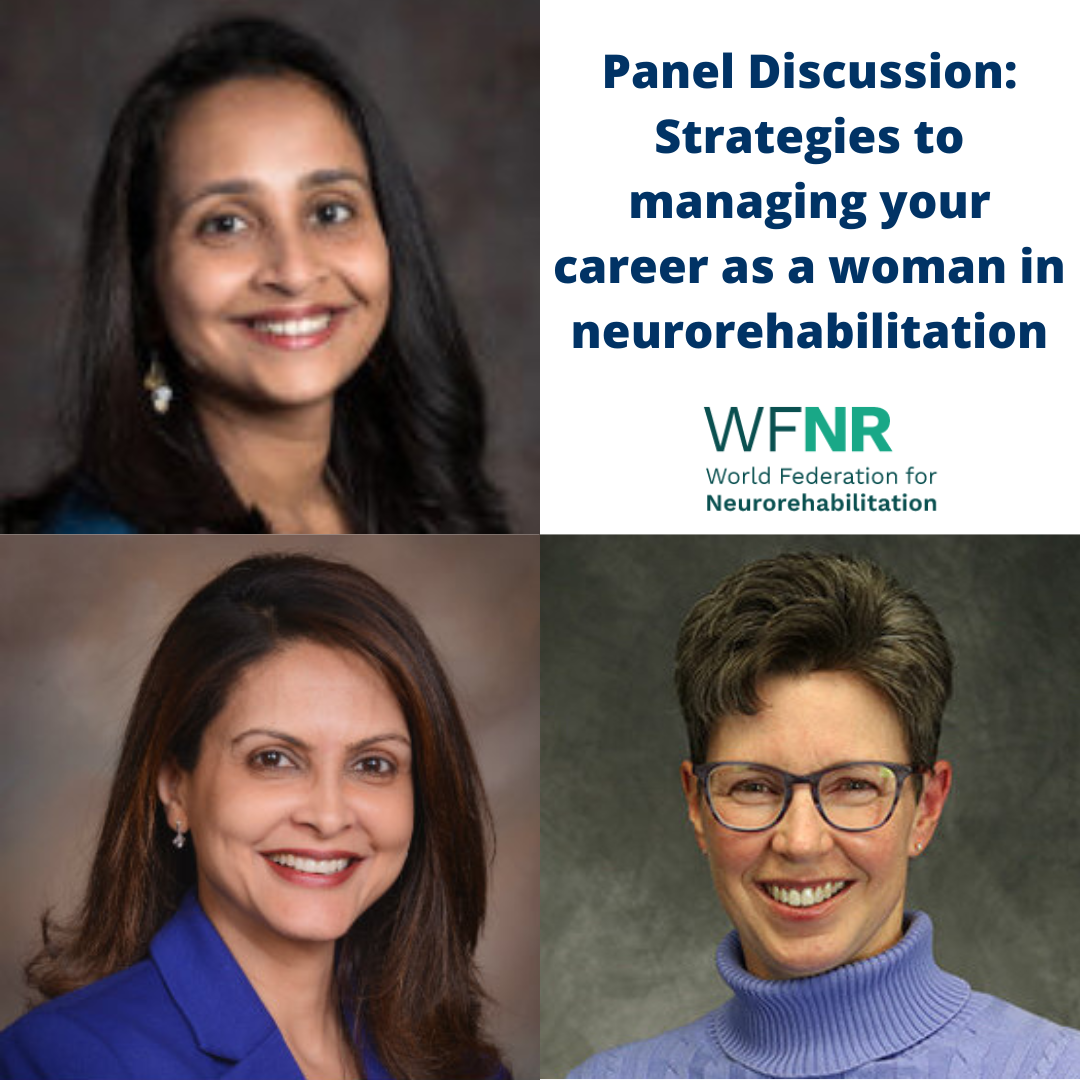 The Women in Neurorehabilitation Special Interest Group (SIG) of the World Federation of Neurorehabilitation (WFNR) is proud to present its first special symposium at the World Congress of Neurorehabilitation to be held in Vienna on December 17, 2022. This symposium titled 'Strategies to managing your career as a woman in neurorehabilitation' will be presented by panelists Sangeetha Madhavan PT, PhD, from the University of Illinois at Chicago, Jyutika Mehta, PhD, CCC-SLP, from Texas Woman's University, and Catherine E. Lang PT, PhD, from Washington University in St. Louis.
Meet Our Members: Andrew Monaghan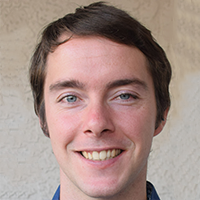 Andrew Monaghan is a Ph.D. Candidate working in the Gait and Balance Disorders Laboratory at Arizona State University. He joined ASNR in 2020 to expand his network within the field of neurorehabilitation, and to have the opportunity to keep up to date with the latest developments and disseminate his research findings. In this interview, Andrew shares more about his career and his innovative rehabilitation research.
Career Pathways: Dr. Tom Carmichael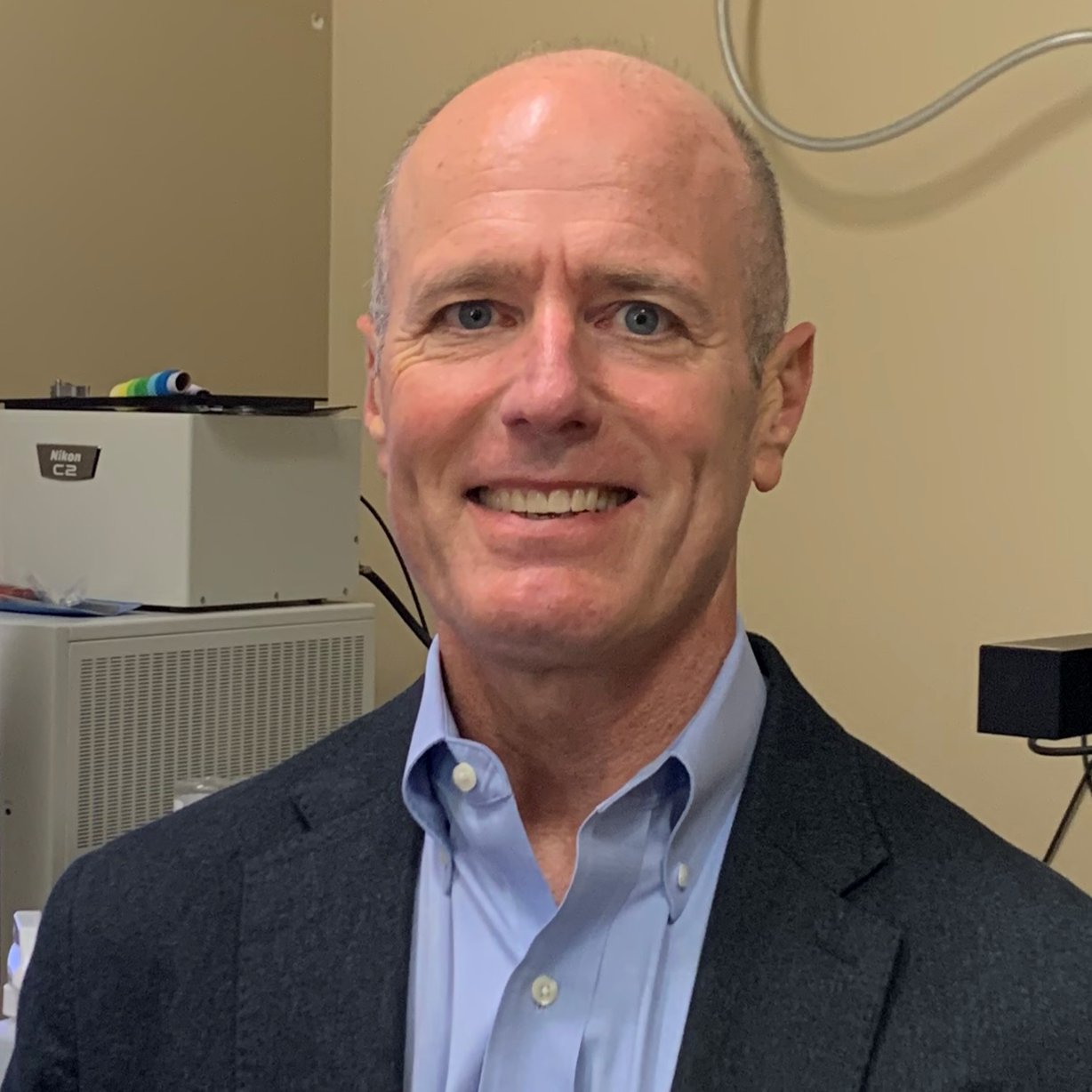 There isn't just one path to success in the field of neurorehabilitation. Many researchers and clinicians have found their way to tremendously fulfilling and exciting careers by taking indirect routes and sometimes making unexpected shifts along the way. The career of American Society of Neurorehabilitation (ASNR) President S. Thomas Carmichael, MD, PhD, has spanned the realms of clinical care, biomedical research, and academic leadership and administration.
Dr. Catherine Lang Receives NIH MERIT Award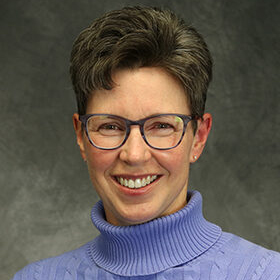 The field of rehabilitation is making great strides in developing and translating rigorous assessment and measurement methods to enhance clinical practice and provide meaningful real-world benefits for patients. Catherine Lang, PhD, is a leader in neurorehabilitation who is pioneering the use of wearable sensors to directly measure the performance of upper limb activities in daily life for individuals after stroke, and the potential applications of her new research extend far beyond stroke
rehabilitation.
Faces of ASNR: Harrison Redpenning, Meetings & Communications Manager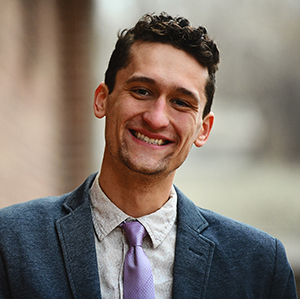 Every member of the American Society of Neurorehabilitation (ASNR) has benefited from the behind-the-scenes efforts of Harrison Redpenning, our Meetings and Communications Manager.
Whether you are looking for updates on ASNR's Annual Meeting, renewing your membership, or seeking career development workshops and resources, Harrison is dedicated to keeping the ASNR website up to date and running smoothly to meet our members' needs.
ASNR Welcomes New Executive Director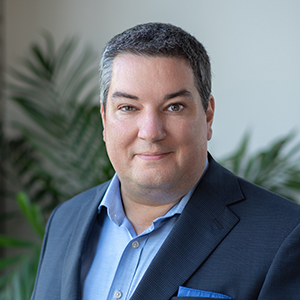 The American Society of Neurorehabilitation (ASNR) is pleased to announce that Brennan Summers has been selected to serve as the Executive Director, effective August 15, 2022. Brennan brings to this position over 20 years of experience working in customer service and hospitality, and he is passionate about helping others. He is taking over leadership responsibilities from JoAnn Taie, who has served as ASNR's Interim Executive Director Since November of 2021.