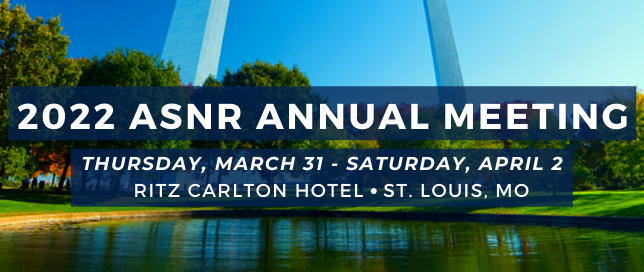 Call for symposia
The ASNR Program Committee would like to invite you to submit a symposium proposal for the 2022 Annual meeting!





Symposium submission deadline: Friday, October 29, 2021

A symposium fills a 60-90 minute slot of time, typically consisting of 3 speakers that explore different aspects of a clinical or scientific issue in neurorehabilitation. Beyond the traditional format, the Program Committee welcomes innovative formats and creative methods that will foster audience engagement and discussion.
The Program Committee is open to all topics across neurorehabilitation disciplines, & is especially excited about:
Social Determinants in Health & Rehabilitation

Racial Disparities in Neurorehabilitation Outcomes

Biomedical Engineering/Technology in Rehabilitation

Impact of COVID on neurorehabilitation/Tele-and virtual rehab

Pharmacology and neurorehab trials

Cognitive Influences on Motor Function & Cognitive-Motor Disorders (e.g., limb apraxia, spatial neglect, Parkinson's Disease, Cortico-basal Syndrome)

Treatment of Aphasia & Motor-Speech Disorders

Precision Rehabilitation: Understanding underlying mechanisms of deficit to develop targeted treatments
PREVIOUS SYMPOSIA FOR REFERENCE




Any ideas are welcome, but submissions should be focused on basic and clinical science of neurorehabilitation, neural repair, and recovery in neurological disease.
ABSTRACT
Open: Monday, November 29, 2021
Deadline: Friday, January 14, 2022
SPONSORSHIP
The exhibitor & sponsorship prospectus is now open with detailed information about the levels of sponsorship and what to expect from the 2022 Annual Conference!