Diversity Fellowship Program


ASNR is kindly asking to share this announcement with your lab members, colleagues, and anyone who may know someone, or be eligible for this travel grant.
HOW TO APPLY
Applicants are required to submit a complete application, curriculum vitae and two letters of recommendation (documents are to be uploaded in the application form).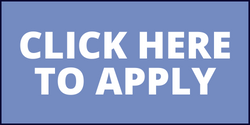 Submissions must be received by Friday, February 9, 2024.
---
The Diversity Fellowship Travel Grant will now support underrepresented individuals and will provide meeting travel support in the amount of $1,000 per year, for three consecutive years*. The award will also include complimentary meeting registration for all three award years. During the last year of the fellowship, each Diversity Fellow will be required to serve as a mentor to a first-year awardee. This format is designed to provide a sustained opportunity for our Diversity Fellows to become more fully immersed in the meeting and establish long-term, meaningful relationships within ASNR.
Take a look at our current diversity fellows & who will serve as mentors for the 2024 awardees.
2023 (First Year Fellow)

| | | | |
| --- | --- | --- | --- |
| | | | |
| Ermyntrude Adjei, PhD Student | Davetrina Seles Gadson, PhD | Michelle Corkrum, MD, PhD | Jasmine Hope, PhD |

2022 (Second Year Fellow)

| | |
| --- | --- |
| | |
| Nicole Haikalis | Ephrem Zewdie, PhD |


2021 (Third Year Fellows)

| | | |
| --- | --- | --- |
| | | |
| Maria Bandres, PhD Candidate | Caitlin Banks, MS | |
QUALIFICATIONS
The American Society of Neurorehabilitation (ASNR) offers a Diversity Travel Fellowship Program to provide travel, training, mentorship and support for individuals who are from underrepresented backgrounds. We use the NIH designation of these groups, which include:
1) people from specific race and ethnicity groups, 2) people with disabilities, and 3) people from disadvantaged backgrounds.
Please upload proof that the disability is documented in your training or employment record OR a statement on how the disability substantially limits one or more major life activities and how the disability has been accommodated by your school or place of employment.
Only applications from individuals meeting these criteria will be considered for the Diversity Fellowship.
Applicants need not be ASNR members, although member applicants will be considered first.
Postdocs, residents, and students are eligible for the fellowship. Awardees will be selected according to their academic background, experience, and research interests.
*In the case of extenuating circumstances that prevent an individual from attending three consecutive meetings, the option for a 1-year extension of the fellowship will be considered on a case-by-case basis. However, in all cases, the fellowship must be completed within 4 years of award selection.
Thank you and see you in San Antonio at the 2024 Annual Meeting!