2017 Annual Meeting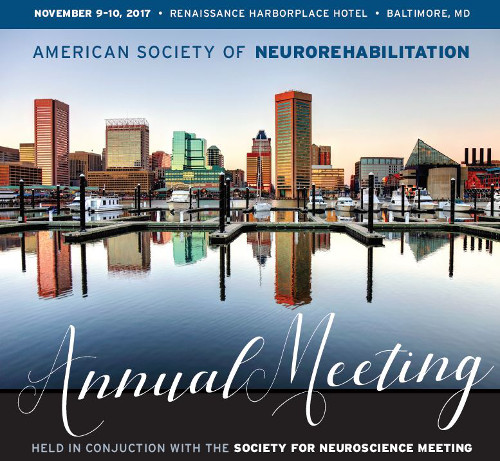 The American Society of Neurorehabilitation (ASNR) is excited to be bringing our 2017 Annual Meeting to SfN as a two day satellite meeting. This two day meeting is focused on advances in the basic and clinical science of neurorehabilitation, providing opportunities to share knowledge, experience, and developments in the field.
REGISTRATION INFORMATION
Early bird Deadline: Monday, October 8, 2018
2018 Registration will OPEN in early July
If you aren't already an ASNR member, you can save money by becoming one and registering at the member rate.
Applications are available online and will also be available onsite at the meeting.

ASNR Annual Meeting Registration Rates
Member: $300
Non-Member: $650
Student, Postdoc, and Resident Member: $125
Student, Postdoc, and Resident Non-Member: $250
Attendee Guest Badge: $50
(A guest is a spouse, friend, or adult child (18 years old and older) who is not working in a neurorehabilitation-related occupation or field.
A colleague or associate working in a related neurorehabilitation-related field or studying neurorehabilitation in school may NOT be registered
and attend as a guest. Registered guests may not attend the scientific sessions; however, they may visit the Exhibit Hall.)

Cancellation Policy:
ASNR will issue refunds, less a $25 administrative fee, upon receipt of written notice on or before October 1, 2017.
No refunds will be made after the registration deadline or for no-shows to the meeting.



Plan to come for food and beverage, tour of this unique museum featuring Outsider Art, and a chance to network with colleagues in a congenial setting.

Location:
American Visionary Art Museum, Baltimore, Maryland
Featured Exhibit: The Great Mystery Show
Date:
Thursday, November 9 , 2017
Time:
7:00 pm
Tickets: $100
(Tickets will be available to purchase at registration for the ASNR Annual Meeting or on the ASNR website.)



Device Pre-Conference Information
Registration is open NOW
Device Development for Neurorehabilitation:
Scientific, Fundability, and Regulatory Considerations
This half day workshop will focus on Medical Devices for Neurorehabilitation while addressing the growing interest in new
technologies for neurorehabilitation and topics such as device class, 510K and IDE. The scientific program will include
distinguished invited speakers including Theresa Cruz, PhD, Richard Greenwald, PhD, Michael Hoffman,
Martina Mancini, PhD, David Reinkensmeyer, PhD, and Michael Wolfson, PhD.

Date: Wednesday, November 8, 2017
Time: 12:30 pm – 5:00 pm
Location: Renaissance Baltimore Harborplace Hotel |202 East Pratt Street | Baltimore, MD 21202
Registration Rate: $50

ASNR is pleased to announce the availability of travel fellowships in the amount of $500 each for under-represented
individuals interested in the field of neurorehabilitation. The fellowships are intended to offset the costs of traveling to the
2017 ASNR Annual Meeting in Baltimore, Maryland.
Applicants need not be ASNR members, but are limited to citizens or non-citizen nationals of the United States or to
individuals who have been lawfully admitted for permanent residence in the United States (i.e., in possession of an Alien
Registration Receipt Card or some other legal evidence of admission for permanent residence at the time of application).
Postdocs, residents, and students are eligible for the fellowship. Awardees will be selected according to their
academic background, experience, and research interests.
MENTORING PROGRAM
Applications and additional information will be available in the summer of 2017.
Mentees are welcome and encouraged to attend the Mentoring breakfast to be held at the Renaissance Baltimore Harborplace Hotel on Friday, November 10 from 7:00 – 8:30 am. This breakfast is open to ALL Annual Meeting attendees who would like to participate in topical table discussions. However, if the mentoring session fills, priority will be given to ASNR trainee members.

Roundtable topics include:
Career development and NIH research funding in neurorehab

The New Assistant Professor: fellow to faculty transition

Maximizing your Scientific meeting presentations and networking

Creative scientific study design and grant writing

Career choices and transitions (student to fellow and beyond)

Choosing an academic career and advancing up the ladder

How to have it all at least part of the time: Work/life balance

Now you are on your own: Transitioning from mentee to mentor
If you are attending the Annual Meeting and are interested in being a mentee, sign up today! Space is limited and popular topics will fill up fast. Please sign up for the session and let us know which topics are the highest of interest for you. Table space will be available on a first come, first serve basis. Please note that this sign up is for planning purposes only and is not a reservation at any specific table during the mentoring breakfast.
The deadline for mentees to sign up is Friday, October 28, 2016.
HOTEL INFORMATION
Reservation Deadline: Wednesday, October 18, 2017
Renaissance Baltimore Harborplace Hotel
202 East Pratt Street
Baltimore, Maryland 21202
EXHIBIT AND SUPPORT DETAILS
Deadline: October 2, 2017
Our meeting provides a wonderful opportunity for your organization and/or products to be exposed to leaders in
neurorehabilitation, who are both clinicians, and researchers from all over North America and beyond. The meeting is
exceptional for its scientific content, quality of the speakers, and integration between basic science and clinical practice.
The meeting reflects the excellence of the ASNR's journal, Neurorehabilitation and Neural Repair, which has the highest
impact factor among rehabilitation journals.
The 2017 Sponsor Prospectus is now available and will show you the many opportunities for sponsorship.
Even though, exhibit space has sold out for the 2017 Annual Meeting there are still way to show your support for ASNR.
The prospectus includes other sponsorship opportunities that ensure our supporters receive significant opportunities to
connect with our attendees.
2017 Sponsors
Eunice Kennedy Shriver National Institute Of Child Health & Human Development
of the National Institutes of Health
Award Number R13HD093419
2017 Exhibitors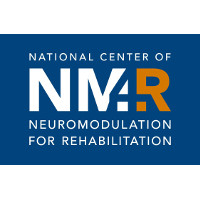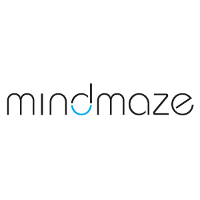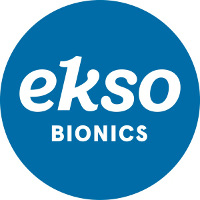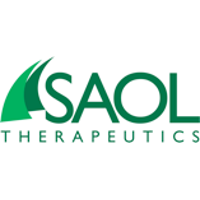 Meet the NNR Editor
Thursday, November 9, 2017
10:00-11:00
Friday, November 10, 2017
10:30-11:30