Fletcher H. McDowell, MD
1923-2017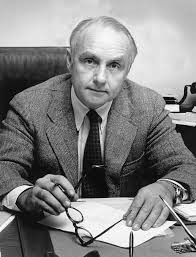 Fletcher H. McDowell MD, a founder of the American Society of Neurologic Rehabilitation, passed away at the age of 93 years on April 23, 2017.

He had vast achievements and conducted pioneering work in many areas of neurology, but this tribute will focus on his powerful role in establishing and fostering the field of neurological rehabilitation.
Fletcher was a remarkable man: a physician, U.S. Army Veteran, scholar, athlete, educator, researcher and beloved family man. A graduate of Dartmouth College, he received his MD from Cornell Medical College in 1947. He completed his internship in internal medicine at Cornell, then a medical residency at Stanford. He returned to Cornell as a resident in Medicine (Neurology) in 1950. He then served our Country for 2 years in the US Army Medical Corps. Following a year as a Clinical Clerk in Neurology at Queen Square, London, he returned to Cornell where he spent the remainder of his career.
At a young age he became a leader in clinical and academic neurology; in 1956 he was appointed Physician-In-Charge of the Cornell Neurological Service at Bellevue Hospital in Manhattan, where he successfully worked for 12 years. In 1973 he was named CEO and Medical Director of the Cornell affiliated Burke Rehabilitation Hospital in White Plains, NY, and in 1975 he was named Winifred Masterson Burke Professor of Rehabilitative Medicine and Associate Dean of Cornell University Medical College.
From the time that Fletcher first arrived at Burke, he as always, sought to create a culture of clinical, teaching, and research excellence. This proved to be challenging, because 40 years ago rehabilitation medicine for neurological disorders was based on compassion, intuition, and anecdote, rather than rigorous science. His response was to establish the Burke Medical Research Institute, and to it he attracted top researchers from around the country.
Fletcher's passion for the care of patients and helping them live as best they could in the face of their neurological disabilities, drove him to restructure clinical practice at Burke, placing physicians with deep knowledge of the damaged organ system requiring rehabilitation at the helm of each clinical service: neurologists managed persons with stroke, brain injury, Parkinson's disease, multiple sclerosis, spinal cord injury; internists overseeing the care of patients needing pulmonary, cardiology and rheumatologic rehabilitation.
In an era when neurologists believed "diagnosis was destiny" for people with damage to the brain, Fletcher challenged the prevailing view. Until the 1980's, neurologists focused on diagnosis and prevention, but regarded rehabilitation therapies only as a means for patients to adapt, learning to use equipment and unimpaired limbs to engage in activities of daily living. No rigorous data concerning the impact of intensive physical or occupational therapy on genuine neurological recovery existed at that point. To enrich the intellectual environment at Burke, Fletcher created the Burke Research Institute, recruiting scientists to establish laboratories on campus and fostering collaboration with Burke clinicians. His goal was the translation of science into treatment.
Fletcher sparked a revolution in neuro-recovery when he listened to one of us, an engineer by training, and began to consider that advances in rehabilitation engineering had a role in enhancing neurologic outcomes. He forged an enduring relationship with the Massachusetts Institute of Technology (MIT) for developing and testing interactive robots that could deliver intensive task specific therapy.
In so doing he led the first efforts to rigorously test the hypothesis that rehabilitation therapies could lead to greater motor recovery.
By 2010, the group at Burke, with support of The Department of Veterans Affairs, executed a definitive multisite trial showing that intensive training with these robotic devices effectively improved upper limb function in patients with chronic stroke, resulting in the first ever rehabilitation paper to be published in the New England Journal of Medicine[1]. That seminal paper changed the landscape of neurological rehabilitation.
Fletcher helped found the American Society for Neurologic Rehabilitation. In the 1990's he saved the faltering Journal of Neurologic Rehabilitation, becoming its editor and working tirelessly to boost high quality submissions for peer review and publications.
When Fletcher retired from Burke and Cornell he continued to participate in the National Stroke Association and a number of official Board positions, including United Cerebral Palsy Research, to encourage others to move forward in research and clinical endeavors to improve treatments for brain injury.
Fletcher was a generous man. Generations of Cornell neurology residents remember the parties at his house, and the trips they took with him, often accompanied by his gracious wife, Electra, who passed away prematurely at age 55.
He sought little credit for his accomplishments, and his generosity extended to letting trainees accrue first authorship on papers and projects he fostered. His pioneering vision and his quiet, confident and calm leadership in multiple areas of neurology encouraged multiple generations of neurologists to follow in his footsteps.
We had the great honor of training in neurology at Cornell under the supervision of Dr. Fletcher McDowell, working directly for him at Burke, and working with him in research and academic pursuits. We thank the many colleagues whose comments are incorporated into this piece, including Mike Reding, Dave Good, Alex Dromerick, Bruce Dobkin, Hermano Krebs and George Wittenberg. It was an honor for all of us to have known him.

Jesse M. Cedarbaum MD
Mindy Aisen MD
Bruce T. Volpe MD
1. Lo, A.C., et al., Robot-assisted therapy for long-term upper-limb impairment after stroke. N Engl J Med, 2010. 362(19): p. 1772-83.

Donations can be made in Dr. Fletcher's name to
the American Society for Neurorehabilitation Education Foundation on the ASNR website.