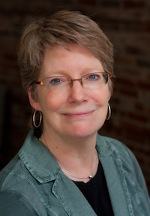 Gail Eskes,
PhD, R. Psych
Departments of Psychiatry and Psychology & Neuroscience,
Dalhousie University
Getting to know Dr. Eskes...

Q: Best advice anyone has given you?
Be honest with yourself and with others – follow your passions, and don't forget to have fun!
Q. What is your favorite thing about your career?
The inspiring people I've met - brilliant teachers and colleagues, enthusiastic and hard-working trainees, and selfless and devoted patients who volunteer their valuable time for our studies.
Q. What do you do to keep fit?
My passion right now is a movement practice called Nia – it uses a combination of modern dance/jazz, tai chi, kick-boxing, and yoga for flexibility and aerobic fitness. I'm also addicted to high-intensity resistance training.
Q. What factors influenced your career choice?
I've always loved mysteries – and the brain is the most interesting mystery of all!